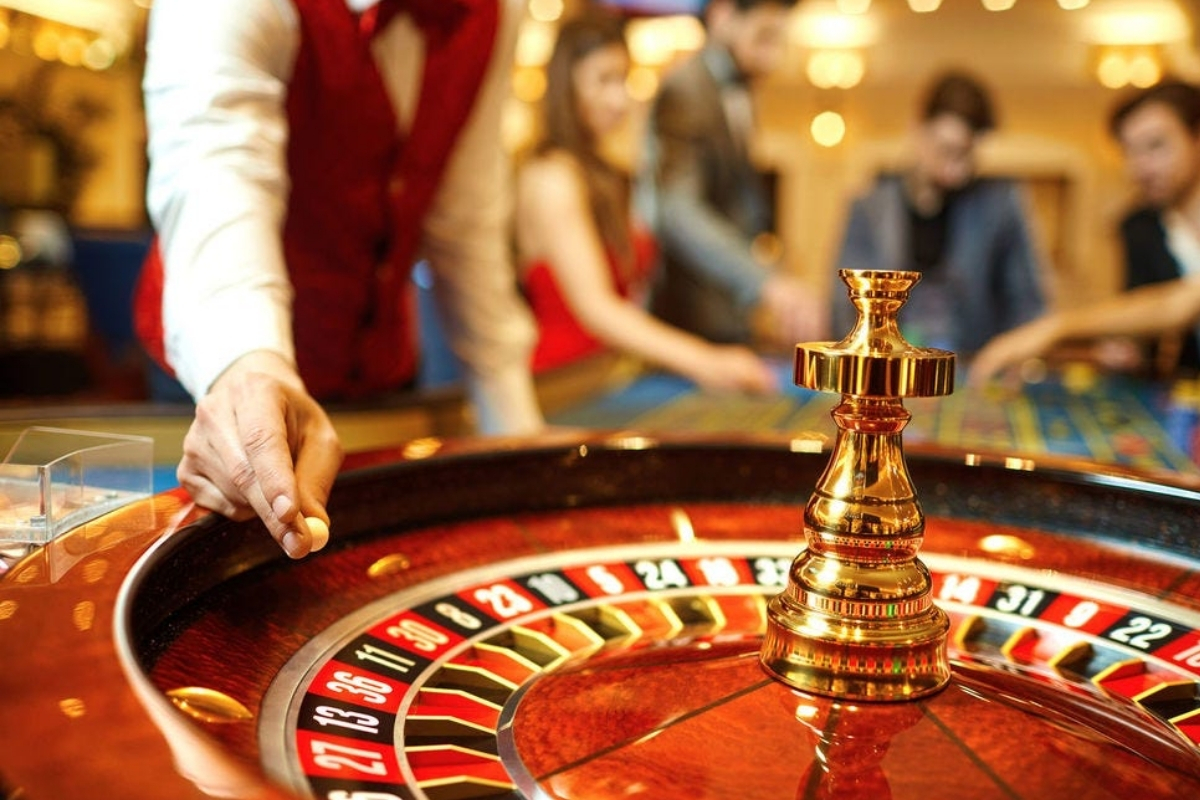 Book your event today - Let us do the work
Jacksonville Party Company specializes in the highest quality casino experience for your next event. We offer several casino packages available to suit your party size and price point. Book one of the packages below or customize based upon your needs.
Event Coordination & planning

Decor & prop rental

Equipment rental

Event delivery, set up and tear down included
Here's How A Casino Night Works
You can select from one of our packages or customize based upon your needs. All packages are priced for three hours of gambling time plus our team delivering, setting up and tearing down. If you would like a longer party that is also available for an additional fee. Our crew will come early to setup your casino party (standard delivery and setup time is one hour ahead of your casino start time), and our dealers will show up 30 minutes prior to the casino party start time. By the time your guests arrive your casino will be ready for action. The dealing portion of the night will last 3 hours with a 10 to 15-minute break for the dealers somewhere in the middle of the party. We can stagger breaks for any dealers that need them, or you can avoid dealer breaks entirely by adding one extra "relief" dealer.
After the three hours, another ½ hour is used for "cashing out" where your guests will exchange their chips for raffle tickets. Cashing out will be handled by our dealers at each table. While it is not mandatory to have prizes for your casino we highly recommend it. You always want to end on a high note, and a casino party without prizes can be anticlimactic. If you do choose to have a raffle we will provide raffle tickets free of charge. You can choose to run the raffle yourself or our "pit boss" would be happy to do it for you.
Professional Dealers: Our dealers arrive in a black tuxedo formal wear and are professionally trained. This creates a professional casino atmosphere for your event. If any of your guests don't know how to play, our dealers will patiently teach them!
Casino-Grade Equipment: Jacksonville Party Company's casino equipment that we use for every one of our casino parties is casino grade. All our tables have wooden legs – you won't find cheap folding metal legs or table skirting in Las Vegas, so you won't see them at our parties either! Our craps tables are made of a nice, deep-toned, cherry wood with cherry wood legs. They are sure to be an eye-catching centerpiece of any casino party.
Our case of 650 chips weighs a hefty 27 pounds! The chips are the one piece of equipment the customer actually holds in their hands so we only use the best possible casino-grade chips. Each chip is marked with real money denominations going up to $10,000! ($25, $100, $500, $1,000, $5,000, & $10,000).
Our roulette wheel is a full 32 inches in diameter and the same style used in casinos. Who else has roulette wheels this large besides the casinos? Our blackjack tables and poker tables are all brand new with fine felt tops, soft, comfortable bumpers, and convenient cup holders.
SAVE 15% TODAY
COUPON WILL BE EMAIL