Jacksonville Party Company is the event planning subsidiary of Client Focused Media, a Jacksonville, FL based full-service marketing agency known for organizing local events of all sizes.
When you plan an event with us, you will never have to worry about the details again!  We've being doing FUN for more than 20 years and have planned over 300 events. Our props have been used by celebrities, athletes, corporations, charities and families time and time again! We maintain our inventory so it's always in mint condition while waiting for your event.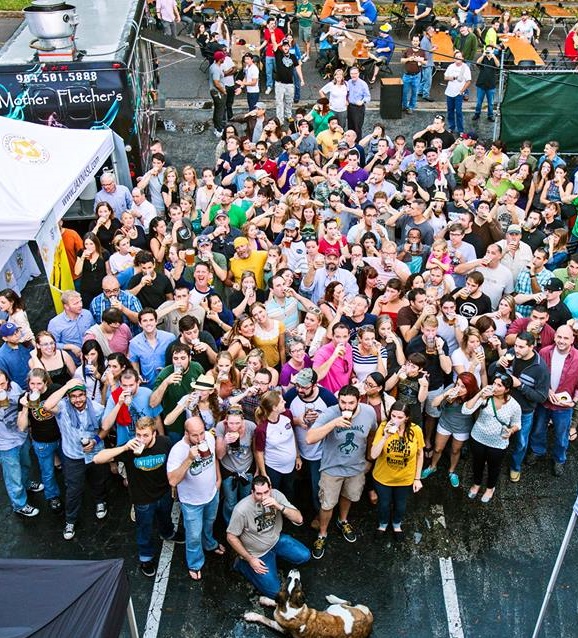 Client Focused Media has made a splash in the community with their memorable events since 2004, in conjunction with its sister company, The Buzz Media Group. Branded events include The Jacksonville Craft and Import Beer Festival, Party Of The Decades, Oktoberfest Jacksonville and Putt N' Crawl, to name a few.
Planning is currently underway for the company's largest event of the year; Oktoberfest Jacksonville, at its new home, the Anheuser-Busch Brewery.
It is such a refreshing feeling to work with the Jacksonville Party Company. Our ballroom rental does not include any decor, so when we get events requesting a complicated theme or just simple chair covers, we used to have to search out a third party. Now, I just send Jack More the client info and he takes care of all of it. He once met with a Sweet 16 Birthday girl more than 5 times at my hotel ballroom because she was indecisive. He will do whatever it takes to create the perfect party according to the client's wishes, which in turn makes us look good!
Carrie Gould
Fun Planned – from experience
Jacksonville Party Company has an impressive list of clients, including The Ritz Carlton, Cabana Beach Club, Deerwood Country Club, Oyster Bay Yacht Club, Mayo Clinic, Bank of America and Merrill Lynch. Our experience and efficiency has continuously been reflected in the services we provide our customers in the Jacksonville area. Whether your dream party is low key or an extravagant festivity, Jacksonville Party Company is here to help bring your vision to life.
I can't say enough great things about the Jacksonville Party Company organization!  They are easy to work with and very professional at every event I have done! We will be using your services for many years to come!  Thank you for doing what you say you will do – that is rare these days!
Carole Hendricks
…we are here to make it a stress free, flawless and memorable celebration…
Cap'n Jack
Pirate at large
Enrique Wackamole
Game Creator
Location
1611 San Marco Blvd.
Jacksonville, FL 32207
Hours
M – F : 8am–5pm Sat & Sun : Closed